The ultimate indoor LEGO® playground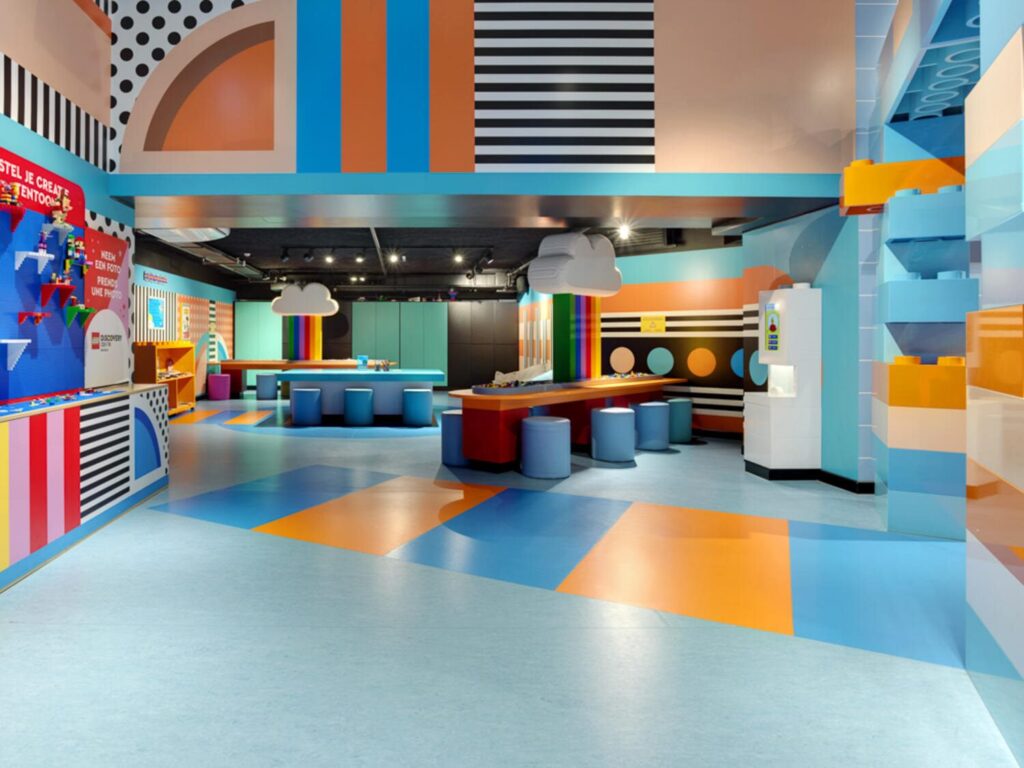 The LEGO® Discovery Centre situated within the Docks Shopping Center in Brussels spans 3,000 square meters and boasts a complete Tarkett linoleum covering. It stands as the ultimate indoor LEGO playground, offering over 12 attractions and rides, along with an abundance of millions of LEGO bricks for visitors to enjoy.
Designed by the LD2 architectural office, the Tarkett Linoleum floor covering was chosen, not only because of its wide range of colours and modern designs, but also because Linoleum is a sustainable product made from natural ingredients and recyclable.
Tarkett linoleum is perfect for the LEGO universe, since it contributes to the inspiring, colorful and joyful environment, where visitors can enjoy interactive LEGO attractions and immersive experiences in a magical space.
The Tarkett Linoleum is produced at our Narni facility in Italy and is made of 97% natural elements. It features a wide selection of designs, from classic marble to understated modern patterns, encompassing a palette of natural tones and contemporary hues. What sets our linoleum apart is its commitment to sustainability and environmental friendliness.