Who we are
A world leader in flooring and sports surfaces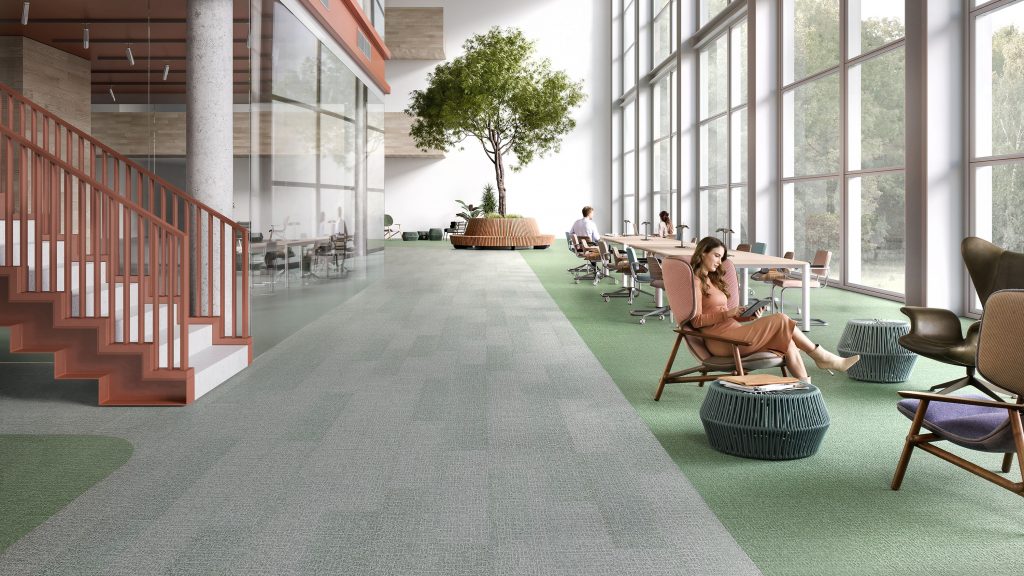 Our history
The Tarkett Group's leadership position in the flooring industry is the result of 140 years of experience, and builds on the talent, values and commitment of generations of entrepreneurs. Initially known as Allibert and Sommer, the company's story begins with the ideas, energy and commitment of its founders. The Group has continuously expanded over the years, welcoming other recognised, entrepreneurial brands from across the world.
Tarkett Group history through acquisitions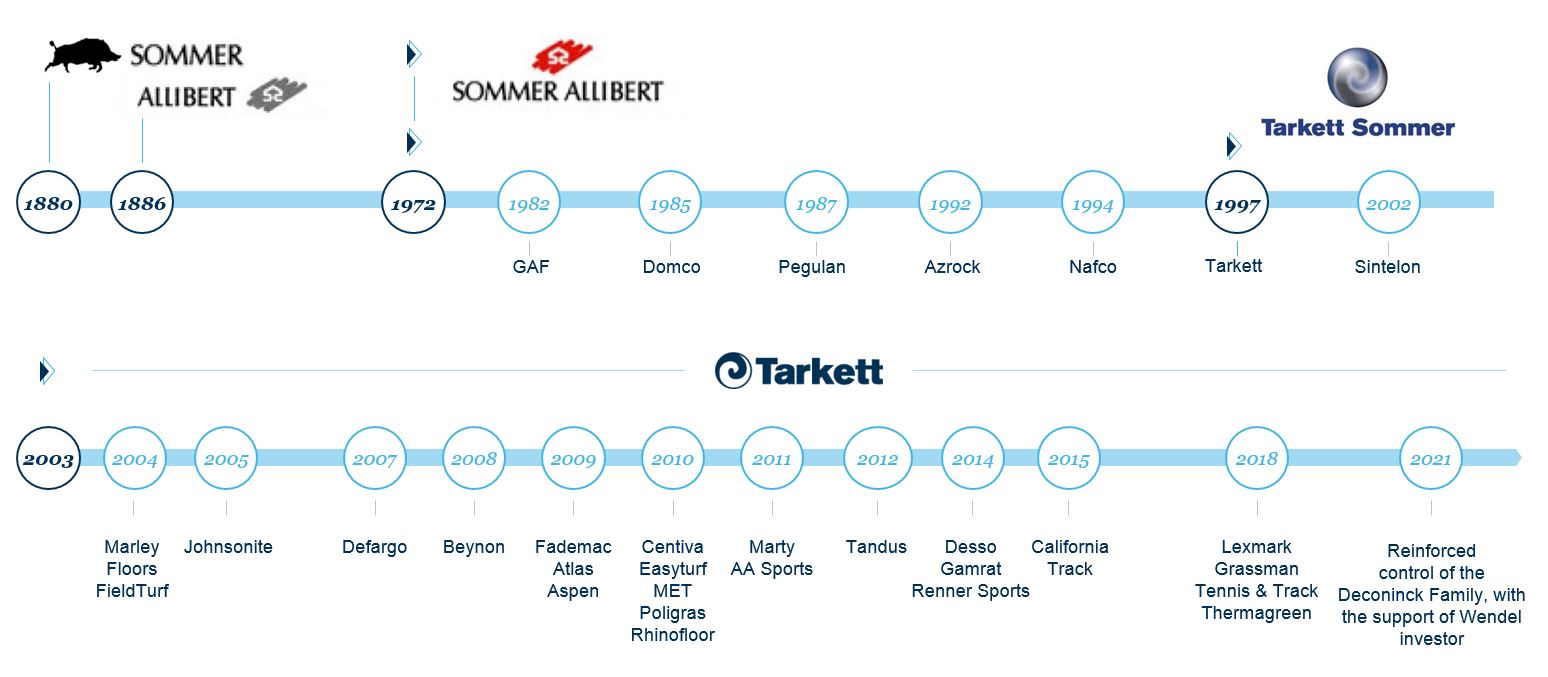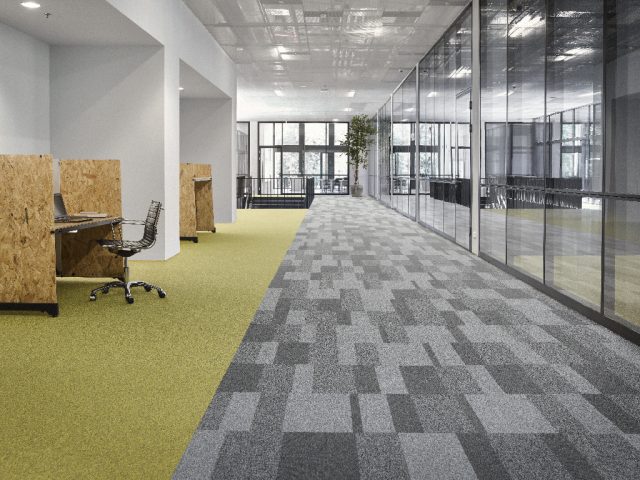 Tarkett Group
Our 34 industrial sites, 12,000 employees and sales 1.3 million square meters of flooring every day in 100+ countries put us in close contact with customers and suppliers everywhere in the world. We combine the strengths of global strategy with the hands-on expertise of local teams to manufacture and design products and services suited to local customer needs and trends.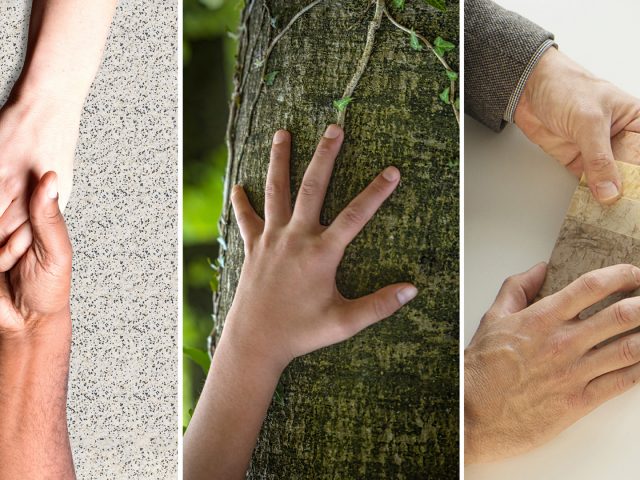 Tarkett Human-Conscious Design®
Tarkett Human-Conscious Design® is our commitment to stand with present and future generations. To create flooring and sports surfaces that are good for people and for the planet. And to do it every day.
Our sustainability approach
The pursuit of 'always more' is pushing our limits and threatening our planet. The game must change. We need to find a way to deliver more with less. For us, this means less waste, lower emissions, greater well-being and more proof. Doing more with less is our commitment, our mission and our mindset. Together we are building the way to better floors.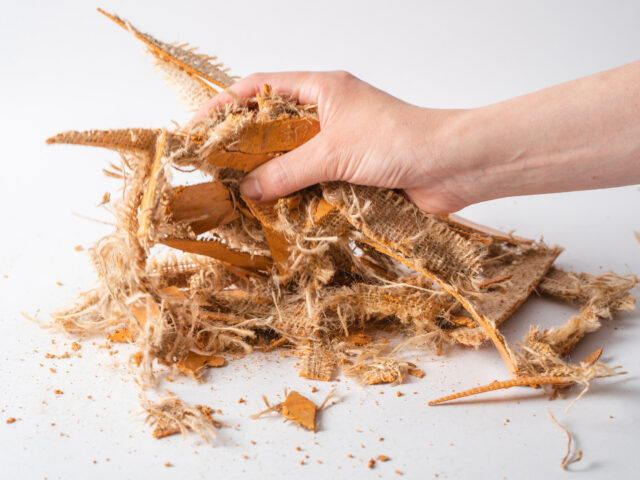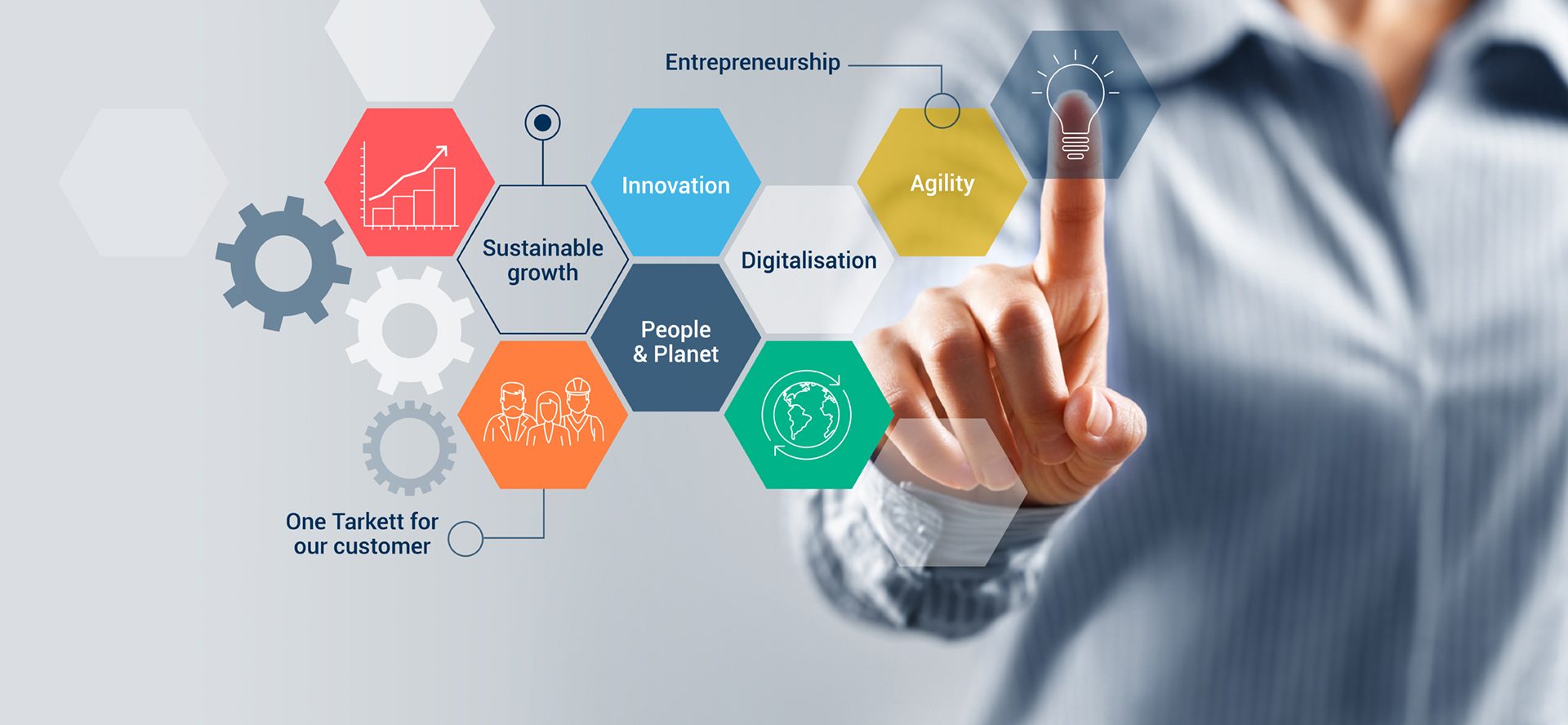 Strategy
In a rapidly changing world, we continuously adapt our business to thrive now and in the future, while making a positive impact for our associates and our customers, the environment and society. We call this strategy impacT 2027. We aim to be the global leader in commercial flooring and sports surfaces.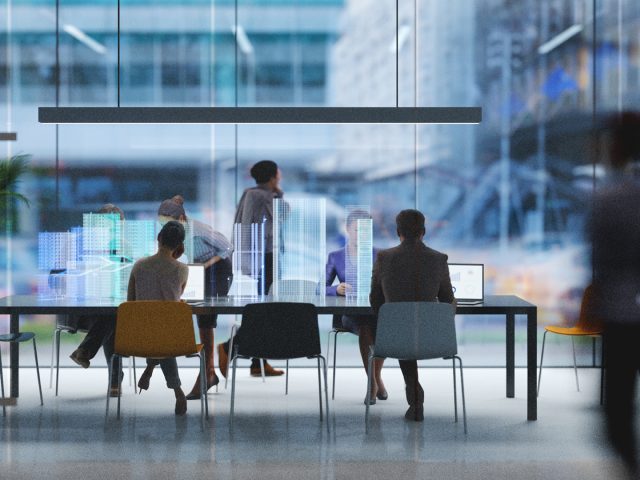 Governance
Tarkett is a French public limited liability company (Société anonyme) legally structured with a Supervisory Board and a Management Board. Tarkett's corporate governance processes are directed to ensure uncompromised business ethics, robust and transparent corporate supervision, risk management and regular dialogue with shareholders.
Bylaws, Internal regulations & Code of conduct for securities markets matters