3 reasons to join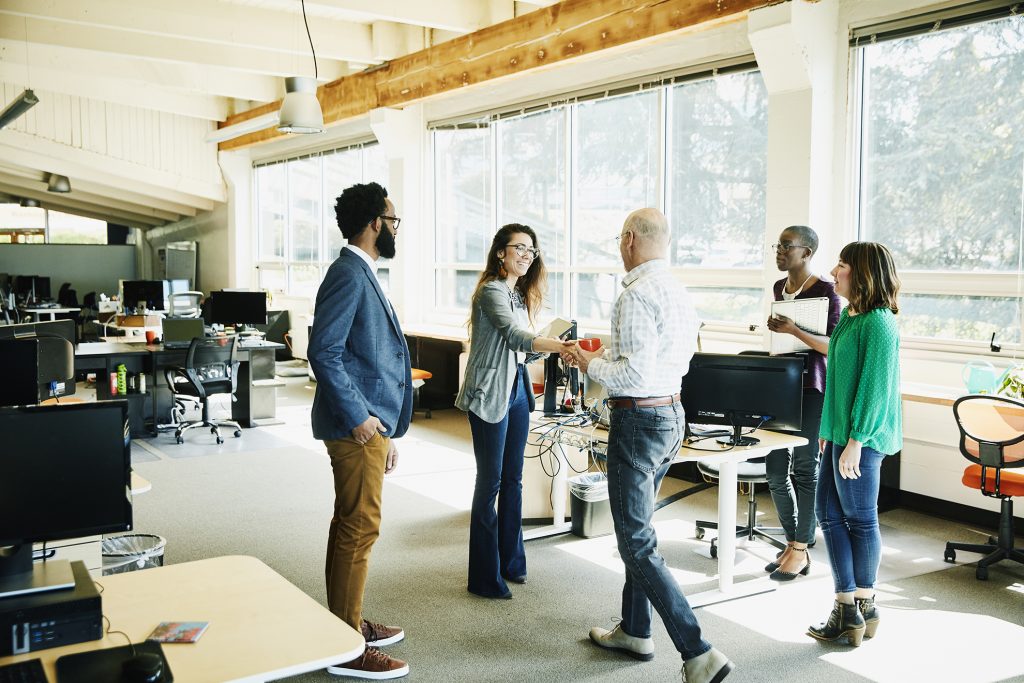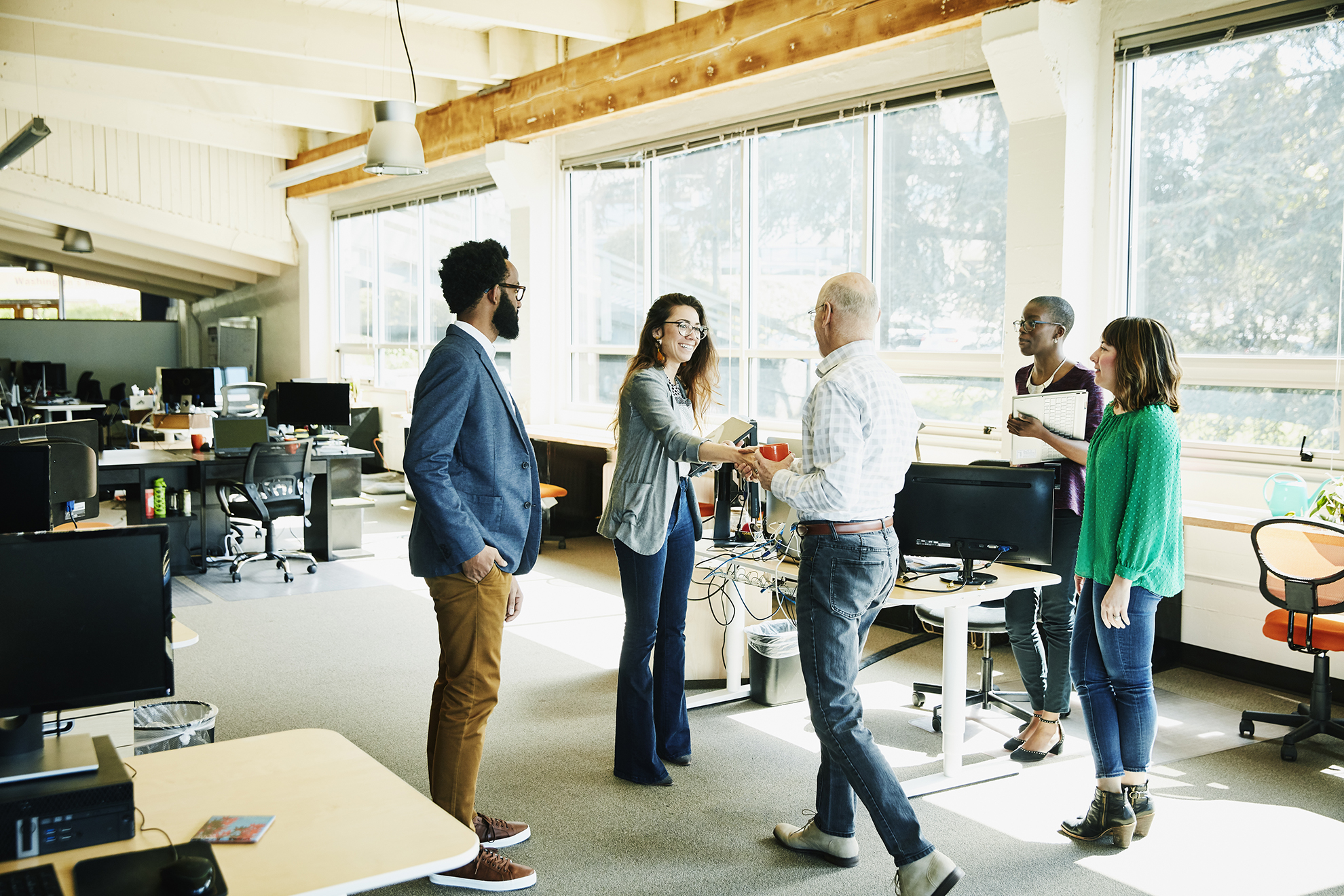 Three key commitments anchored in our Tarkett Human-Conscious Design® global approach guide our every day decisions.
Deep human understanding
We understand that people want to make an impact and be successful. At Tarkett, the playing field is international with career opportunities to engage in wide variety of jobs within diverse teams. Forging relationships based on trust, genuine understanding of human motivators and respect for diversity of thinking are key drivers of our success.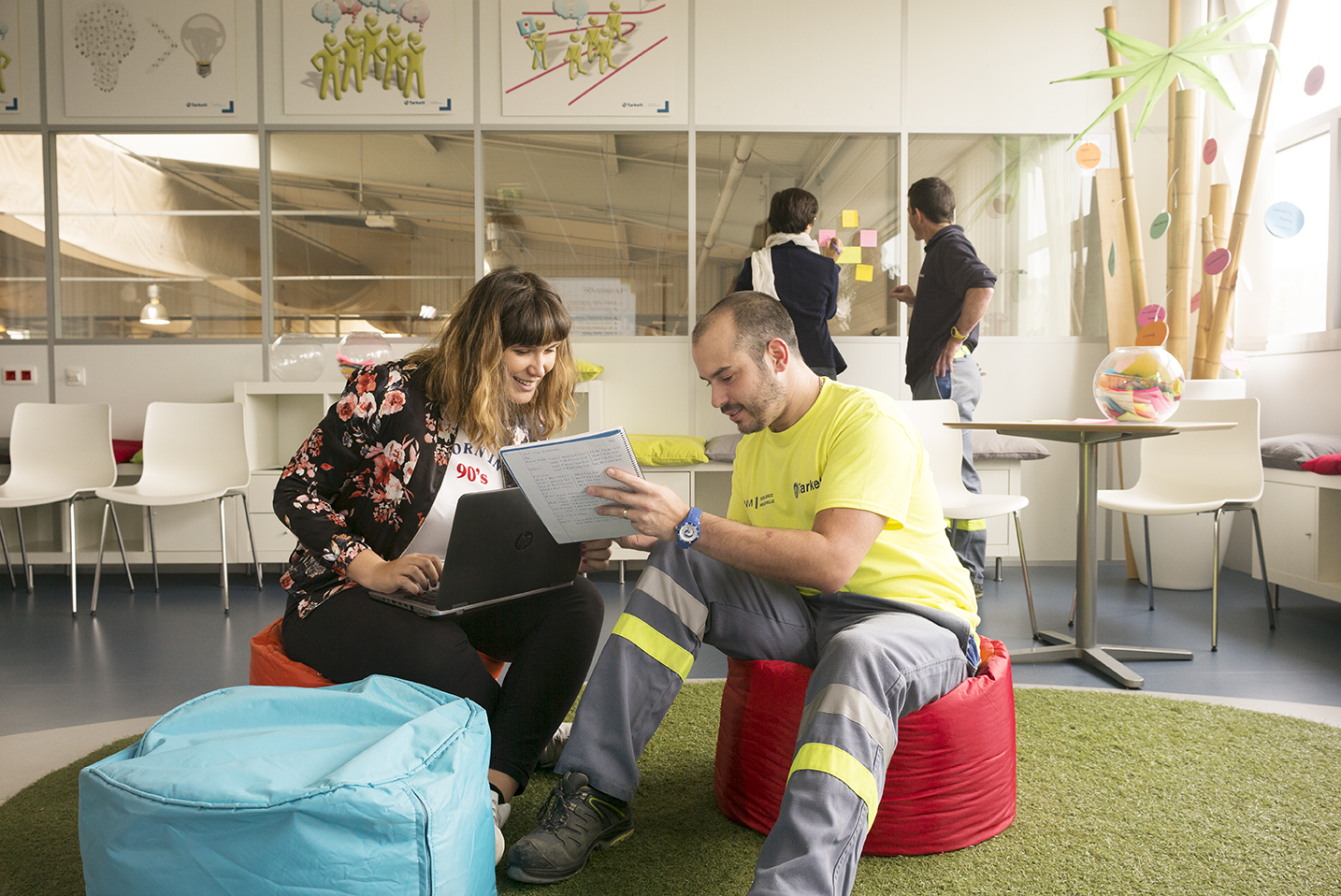 Diverse environment
Multiple Jobs & nationalities
Whether you are researching a job in Marketing, Sales, IT, R&D, Innovation, Manufacturing or else, we offer you a multinational environment and career opportunities.
Multiple Customers
And we address various types of customers, from architects and designers to distributors and installers, offering a wide range of products featured for education, healthcare, hospitality, offices, residential & sports across the world.
Hugo, plant manager
Hugo loves the fact that he's expanding his skills and the business. He had a great opportunity to grow within the Group, leading production, quality, maintenance, engineering and much more. For him, Tarkett is a place where everyone has the chance to develop their career opportunities.
Diversity & Inclusion
Be yourself
Diversity is the essence of our creativity and success. We want you to be yourself. We foster a culture of belonging. For example, in Tarkett North America we put in place ERG (Employee Resource Groups), they are voluntary, employee-led groups whose aim is to foster a diverse and inclusive workplace, like EPIC for people of color and Connect, for professional women.
26%
Of our managers are female
Our 2025 target
30%
of our managers & executives
will be women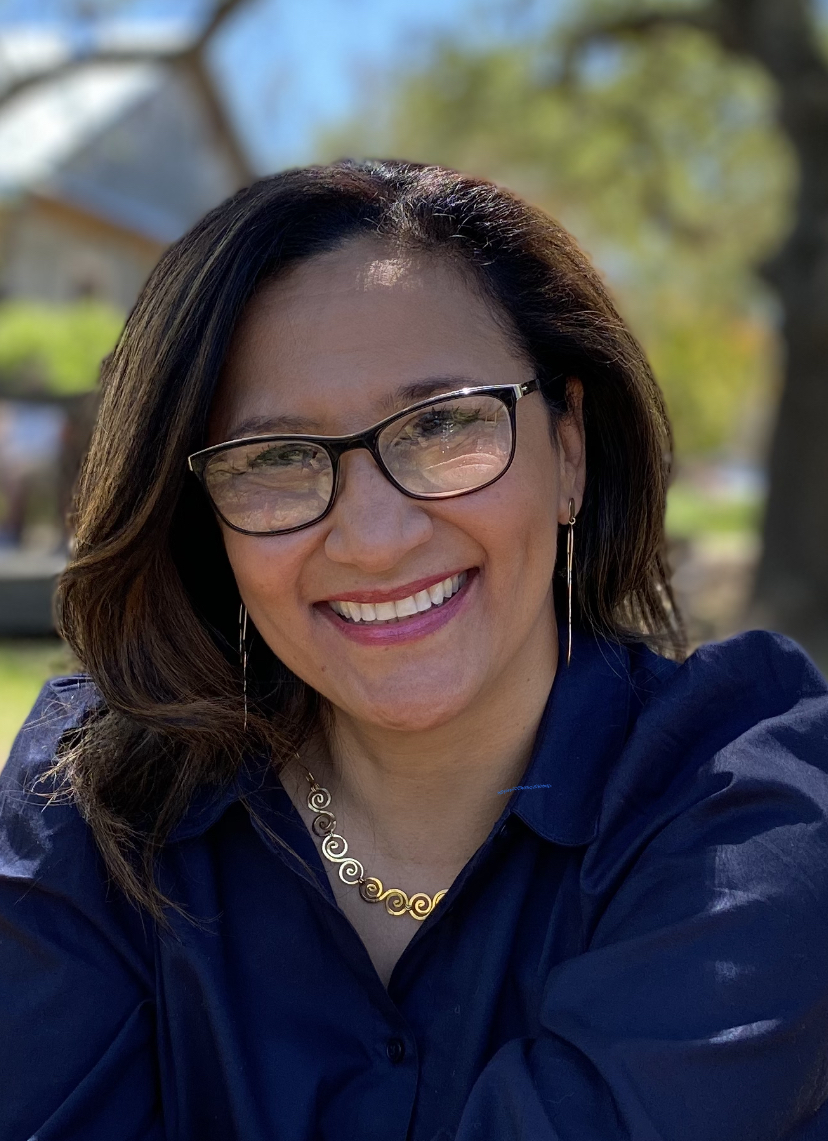 What EPIC means to me is having a community that allows me to be my authentic self within the company. It creates a sense of belonging for me. Equity does not mean equal but equal career opportunities for everyone. I believe we can accomplish this through listening, engagement, and breaking our subconscious biases through awareness.

Martina Covo, Tarkett showroom Manager Houston TX.
Entrepreneurial spirit
Have an impact
In line with our entrepreneurial roots and empowering leadership, you will be encouraged to take initiatives which support our business, while expressing your personality and your talents.
Get results
You will be accountable for results, with clear goals and stretch opportunities while learning from experience as part of innovation and development process.
79%
of our employees say "I am confident that Tarkett can achieve its objectives and be successful" (Engagement survey 2021)
80%
of our employees say "Roles and responsibilities of teams I work with are clear to me, and I have clear objectives" (Engagement survey 2021)
Are you looking for a rich, personalized and people-oriented career path?
Conscious choices. For people and planet
With a 140 year track record, we believe that what we do matters. We offer our customers products that enhance people's quality of life while contributing to a more sustainable world. Joining our team, you will be encouraged to make conscious and purpose-led choices about our products and activities.
77%
of our employees say "In my unit, we are focused on improving our environmental impact". (Engagement survey 2021)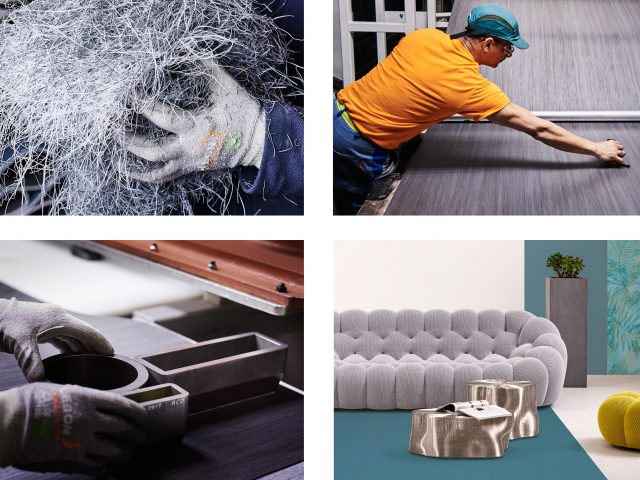 Leading company in Sustainability
At the core of our strategy
Our strategy focuses on sustainability, promoting the circular economy, good materials, and people-friendly spaces.
Eco-innovation
We set strong 2030 environmental targets in eco-innovation, responsible use of resources, industry reuse, and recycling. We have a strong social commitment to our employees and our communities. Conscious choices are made possible by our corporate culture and our values: collaboration, creativity, commitment and caring.
Our 2030 climate ambition
-30%
CO2 emission on the whole value chain
30%
of recycled content in our products
We develop product with people in mind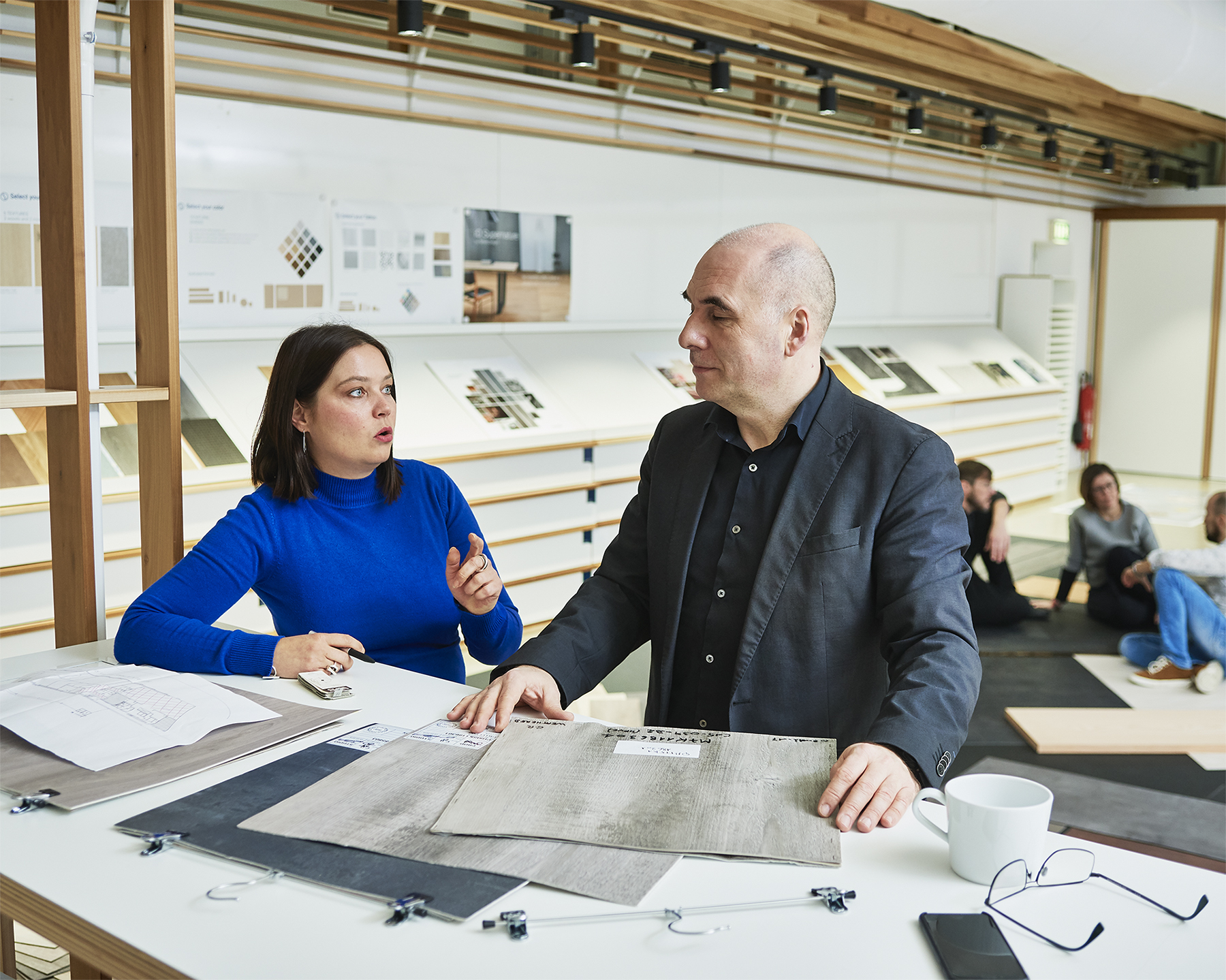 Be engaged
We engage our employees to eco-innovate and to develop their sustainable thinking and strongly embody our social responsibility in their daily job, or through programs and projects.
You take part in the development of solutions that contribute positively to the environment and people's quality of life.
Supporting communities
Tarkett Cares
We care about our communities and encourage you to get involved and share your time and talents to support causes that matter to you. Through Tarkett Cares, our global volunteering programme, you'll be able to dedicate up to two working days a year to making a difference locally.
Our employees volunteered 3,300 days, contributed to over 700 community initiatives and we donated over €1 million of products between 2017 and 2021.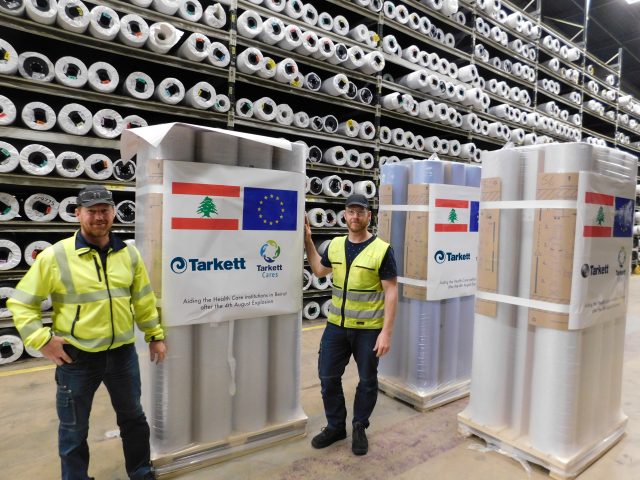 The Calder Hodge story
Calder Hodge was born without tibia bones, and his legs were amputated at a young age. But the 14-year-old football player from Magnolia, Texas, knows that there is "no dream too big."
In fact, Hodge's dream is to become the first double-amputee quarterback in the National Football League.
FieldTurf teamed up with the NFL's Detroit Lions to help make his dream come true. Hodge and his family were invited to attend the team's training camp in August, where he participated in an intrasquad scrimmage at Ford Field.
With you. Every step of the way
Your professional growth and wellbeing are our top priority.
When you're thriving in your work environment, you learn more and achieve more, contributing to innovation and performance.
We are with you every step of the way, giving the support you need to progress and develop your career opportunities. We have defined clear principles to guide how we develop our leaders, managers and teams across the Group.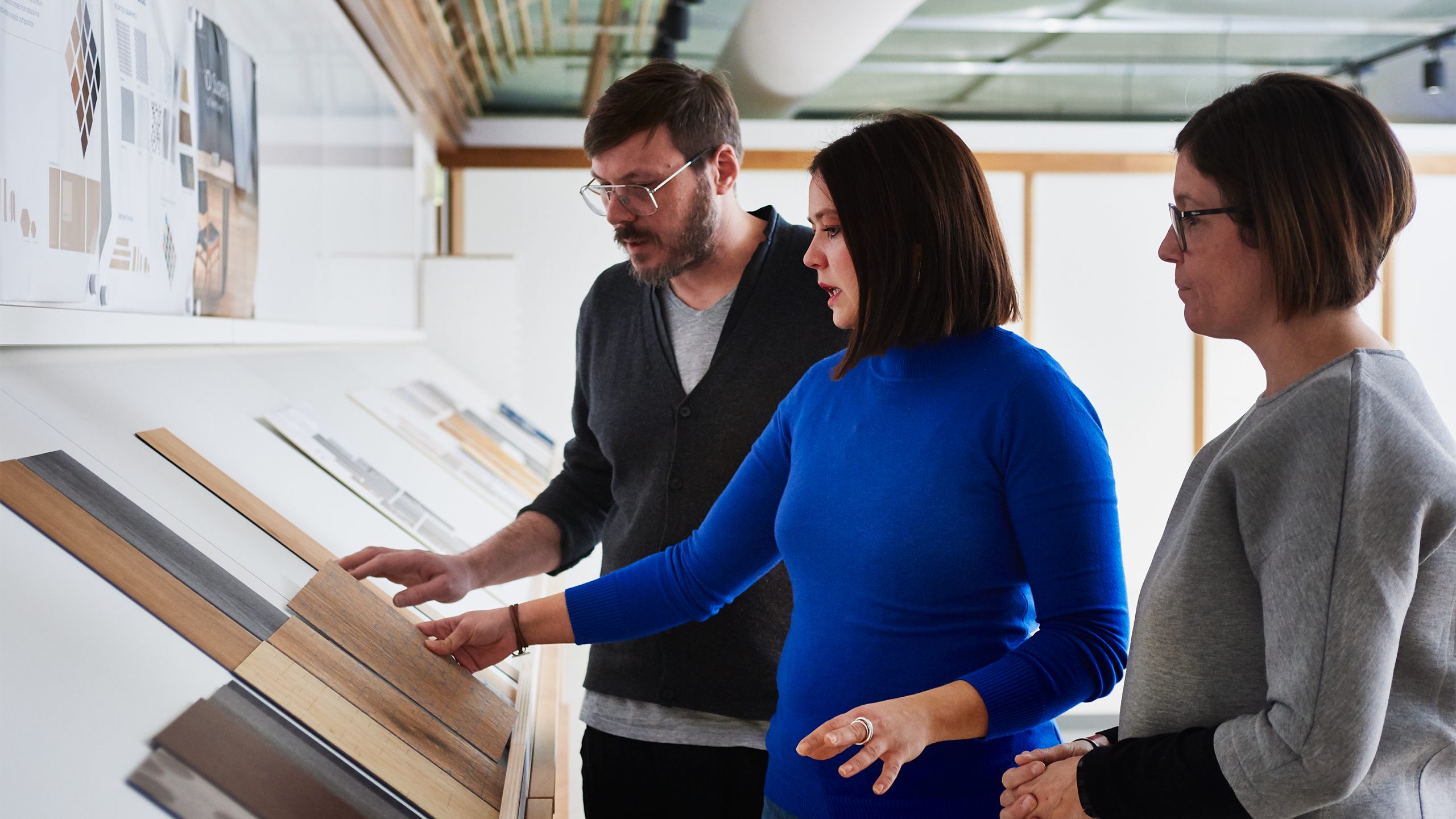 Developing our people every day
People make our business work
That's why our leaders and managers all follow the same principles, providing you with consistent support throughout your learning, and it starts with regular coaching and feedback
Learning
You benefit from formal and informal learning. However, the best way to learn is on the job. You have a chance to learn from knowledgeable colleagues and experts and gain new experiences, with plenty of opportunities to progress internally.
76%
of our employees say "My manager demonstrates care and concern for his/her team" (Engagement survey 2021)
80%
of our employees say "Over the past year, I have improved my skills and abilities" (Engagement survey 2021)
Our wide range of jobs and expertise bring many opportunities to learn and develop.
Collaborating for success and learning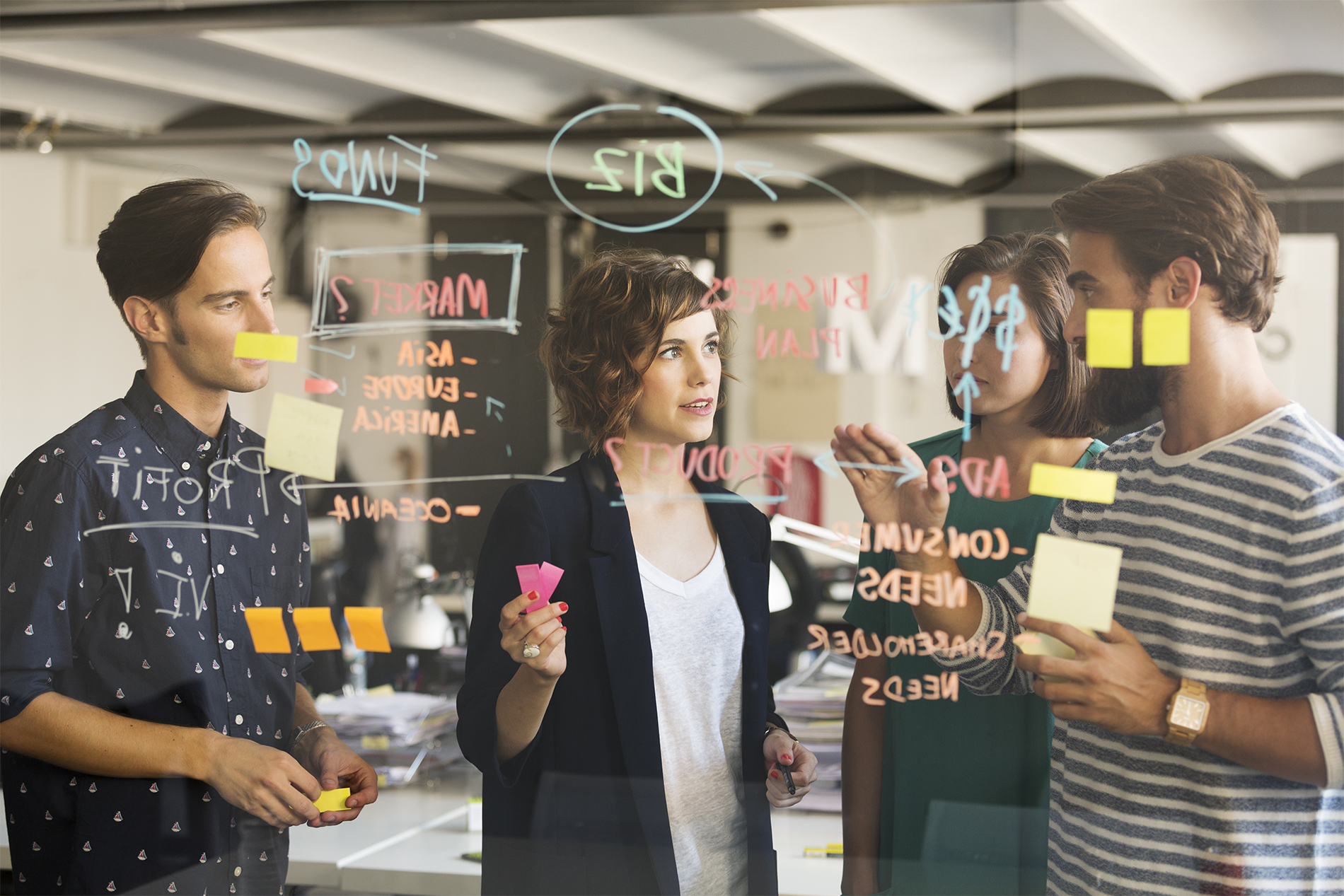 Be ready for collaboration
And we know that collaboration and trust help us all move forward, tackling new concepts, solving problems, experimenting with solutions.
We believe in trust based relationships
Collaboration, confronting ideas, problem-solving, experimentation and sharing. Together, we'll keep innovating at the forefront of our industry.
Social Responsibility
We contribute to the UN Sustainable Development Goals.