Sports: creating a dynamic sports atmosphere safe, durable flooring
Location

Russia

Product

Luxury vinyl tiles, homogeneous vinyl flooring, carpet tiles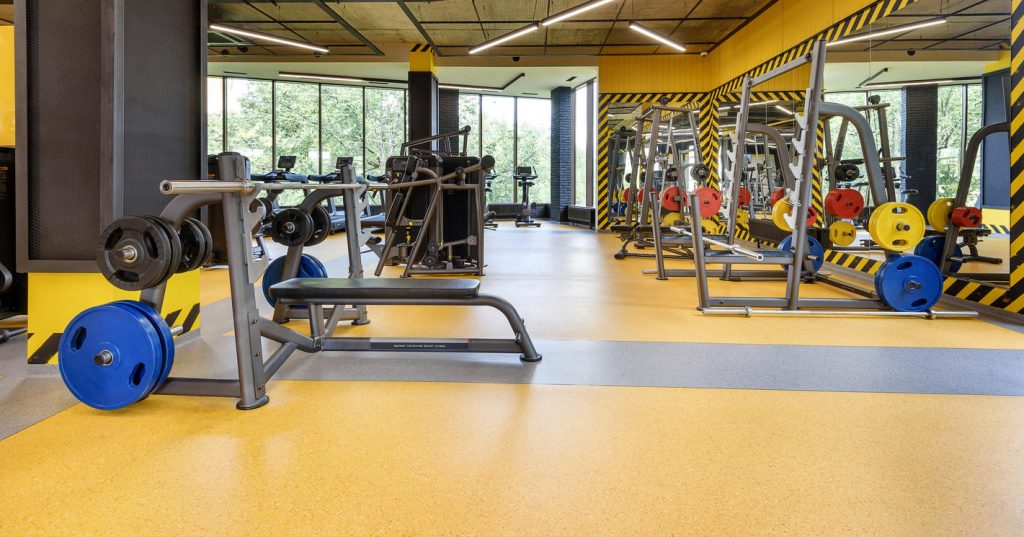 Tarkett provided a diverse mix of flooring to reflect the dynamic nature of Kaliningrad's Atletika Fitness Centre, strengthening the concept of differentiating zones and spaces according to sports activity, while ensuring high wearability and ease of maintenance.
The Atletika Fitness Centre in Kaliningrad offers a dynamic sports atmosphere thanks to its creative interior solutions. To make the training process more enjoyable and effective, the Russian architect Dmitriy Terletskiy included original artwork on the walls, reflecting the nature of every activity. Our distributor complemented this space-zoning concept with a flooring installation of various colours and textures. In particular, colourful Tarkett vinyl floorings iQ Granit and iQ Eminent were introduced in the highest traffic areas such as gym classes, corridors and locker rooms, delivering both durability and high resistance, while creating a fresh, energetic atmosphere with the bold contrast of grey and black with citrus overtones. Tarkett luxury vinyl tiles ID Inspiration 55 in dark, stylish shades were installed in the sports bar space, offering elegance, wearability and easy maintenance.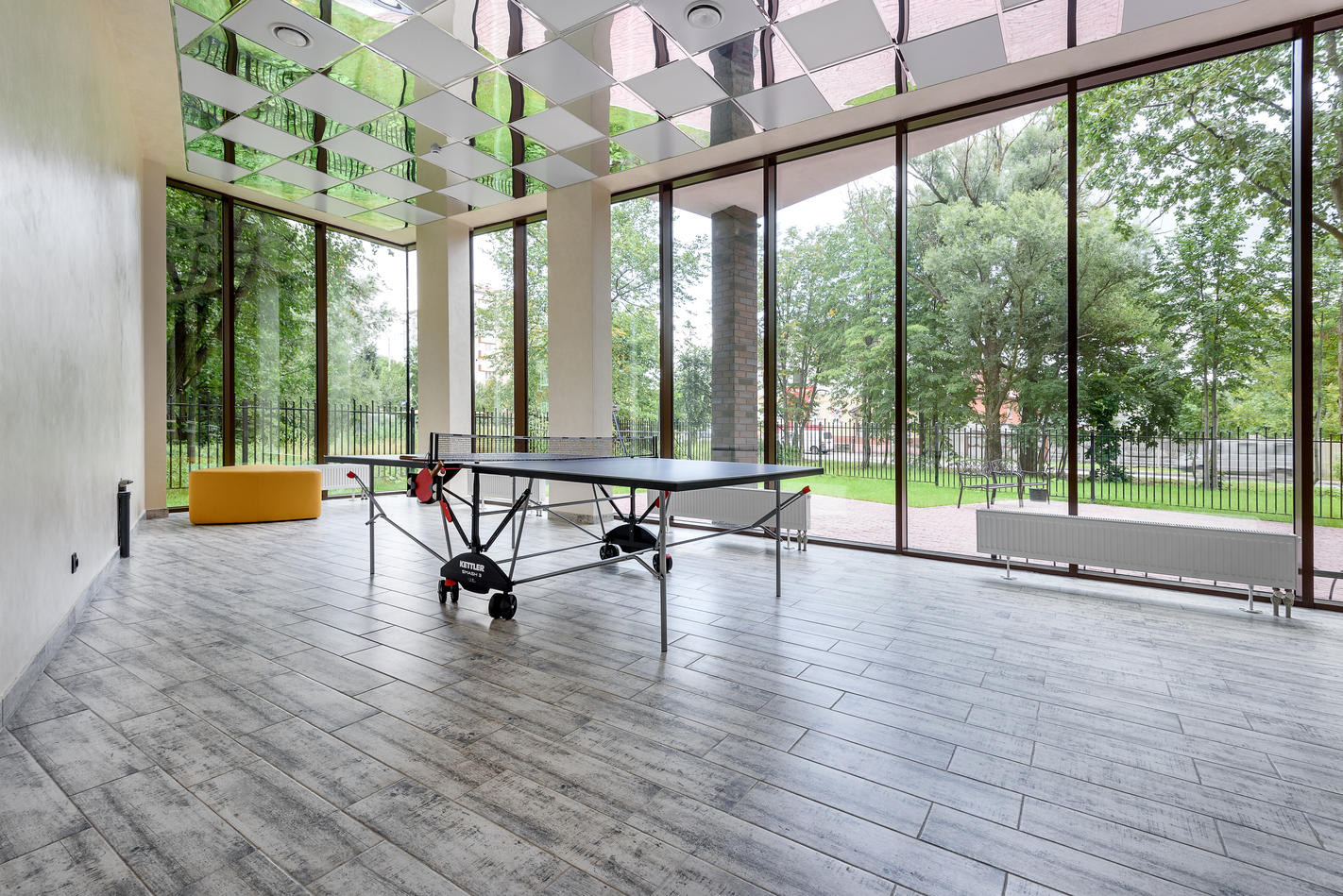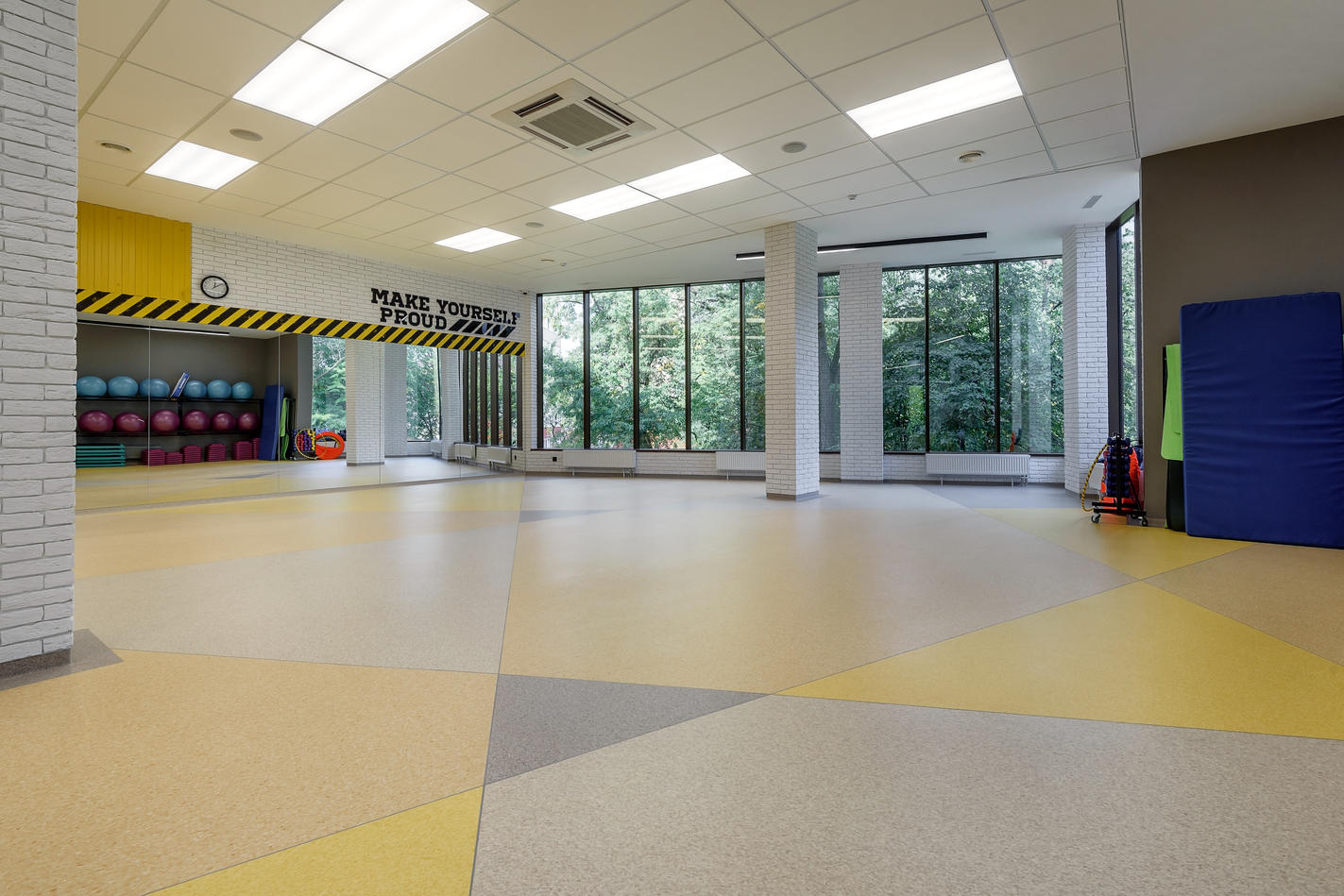 The showers were decorated with a combination of modern, hygienic and safe coverings – waterproof wall covering Aquarelle Walls HFS Vogue and coordinated vinyl floor Granit Multisafe with heightened anti-slip properties. Finally, our DESSO carpet tiles were installed to promote good acoustics, indoor air quality and tactile comfort along with colours to suit the ambience of the spaces – bringing a smart casual feel to the office and fun, and vibrant colours for the children's play area.